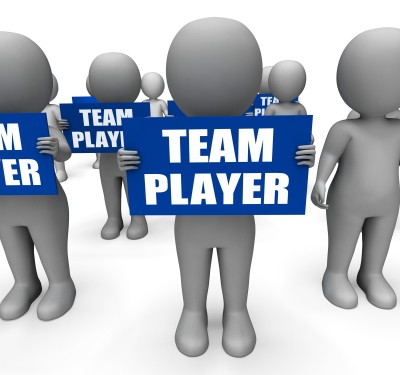 As a small business manager, you might think that large employers have it "easier" to keep great employees. After all, the big guys can pay more, provide more job security and career advancement, and off better benefits.
Actually, I often see that despite the resources at large companies, the direct managers are not using those resources wisely and have the same issues with retaining their best and brightest.
Here is a list of what they might do, and you can too, to build your fabulous team.
What can your small organization offer that will help you keep your talented employees?
Challenging work— many employers hire a new employee, train them, and then leave them doing a job that becomes routine and frankly, boring. Check in with employees regularly to find out what new assignments you can give to keep them challenged.
Less hassles— a primary reason employees look for another job is a lack of resources to do the job and unreliable co-workers. Encourage your team members to identify hassles and road blocks and then work to eliminate as many as possible.
Work and results tied to something meaningful—the term "second paycheck" was coined to indicate that meaningful work is also rewarding. I have a client that makes concrete products and their employees take pride in the fact that they are part of American manufacturing and their products are used to keep roads and bridges safer.
Involvement in company decisions— employees want to be part of something bigger and feel good about their employer and its direction. Get input on major strategic goals and keep communicating about the why and where your organization is going.
Everyone gets development opportunities— if an employee feels that she has a "dead end job" you definitely won't get above and beyond work. We recommend that everyone has an annual development plan to work on 3-4 key training goals, such as improving a competency, technical skill or contributing to a major project.
As you can see from this list, the direct manager plays an important role in understanding each employee's talents and needs, communicating how everyone contributes to the organization's goals, and involving each person finding how they can match up their interests and goals with what the employer needs.
It's hard to get your team on board and on the same page if you are hiding in your office— so get out there and talk more with your team.
---
Image courtesy of Stuart Miles at FreeDigitalPhotos.net