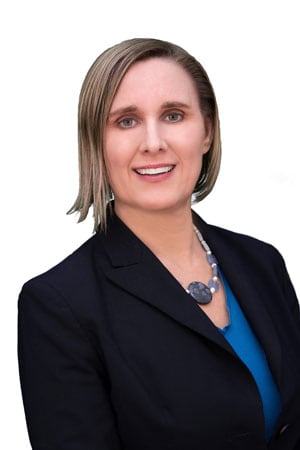 About Diana
Who I am
I am a fifth generation business owner and enthusiastic supporter of entrepreneurs. I help successful but overwhelmed small business owners learn how to build, coach and reward a trusted team, to grow their business while getting their life back.
Why I am here
I have had the fortune to work with some GREAT team members who loved their job, were enthusiastic and took care of the customer, and worked together as a team.
My passion and goal is for everyone to love their jobs—your current team, the people you hire, and especially business owners and their family members in the business.
The People Plan, created by fifth-generation entrepreneur Diana Southall, is a community and set of training, tools, and support for successful small business owners who dream bigger for their business.  If you are stuck in the day-to-day in your business or want to grow faster and easier, then the People Plan is designed specifically for you.
The People Plan philosophy is simple… create a trusted accountable team to grow your business with these 4 steps:



Our programs show you how to design and build your ideal team, coach for accountability, engage your staff for high performance, and link rewards to individual and company results. Then you have the tools to grow your business without relying on your daily involvement, and achieving the business goals you dream of and deserve.
This step-by-step process has been built and battle-tested by small business owners. Let us show you how to go from trial and error to finally coaching your trusted reliable team with a unique and powerful system.
Once you learn this blueprint and implement the method, you will have more control over your business, better information to make decisions, more time to work on business growth, the peace of mind to take time off and enjoy your personal life… all while creating a more profitable and valuable business.
The fundamentals of business are the same, but you and your business are unique.
Ideally, your People Plan is a plan to achieve your long-term personal and business goals.
That is why we first clarify the individual goals of owners and key people, and then outline a roadmap that will allow you to reach this future destination.
We work with you to outline your transformation to a business that runs smoothly, grows consistently, and increases in value
We help you design and build a business and team that compliments and supports your entrepreneur's strengths
Then we show you how to cascade responsibility down, while retaining oversight and improving your planning and decision making
We guide you through evaluation, design and implementation of nine elements that work together to create the team that will support the business and life you want
Then we show you and your key players how to run the systems to plan and coach for accountability and results
Your People Plan is more than "human resources" — it connects all your departments (accounting and finance, sales and marketing, operations and customer service) to work together on projects that improve your business results and value.
One unique aspect of our method is that we involve your staff and managers in the process, engaging them to linking their purpose and career aspirations to your business results. We have found that educating and involving People in their own performance coaching and accountability yields far greater commitment, engagement and retention.
This process instills a rhythm of feedback, process improvement and business planning, and creates a culture of high performance and mutual accountability.
The People Plan is a step-by-step system that uses a combination of video training, done-for-you templates and tools for you to customize with our support and coaching.
Each phase and the action step is carefully designed to evaluate your current situation, get feedback and input from your team, and assist you to design and implement the pieces that will work for your unique team and achieve your specific business results. We help you strategize, implement and fine tune in a way that involves your team to learn more about the organization's goals and
This means that you don't have to figure things out on your own, put pieces in place in the wrong order, or lose interest and not finish. Instead, we provide coaching and accountability to do it right the first time, keep your momentum, reduce the time to start seeing results.
We have several levels of coaching packages designed for different levels of support and desired results and timing.
The People Plan process is designed for business owners with 5-50 employees (although we have successfully implemented with management teams in organizations up to 750 employees.)
We also work with multi-family member businesses and partner-led firms such as accountants, attorneys, insurance, architects and engineers.
Does this sound like you?
You have been in business for a while, but your business still relies on your daily involvement and effort
You are the owner or partner with a key leadership role in the business
You are ready to devote time and resources to learning the most important skills you need, because you realize that  being an expert in your field is not enough to build and grow a profitable business
Your time is precious and you want to be shown exactly what steps to take to get effective results– you don't want to waste time doing things that won't work for your business or team, or do them in the wrong order and have them blow up
You are willing to trust the process, be open to trying new approaches, and take action on your next steps, even if uncomfortable

Are we a fit?
If this describes you, your next step is to schedule a 15-minute Focus session with Diana Southall.
During this brief chat, we will discuss where your business is now, where you would like it to be, and what is blocking your progress. Once we know what is standing in your way, I will let you know if I can help.