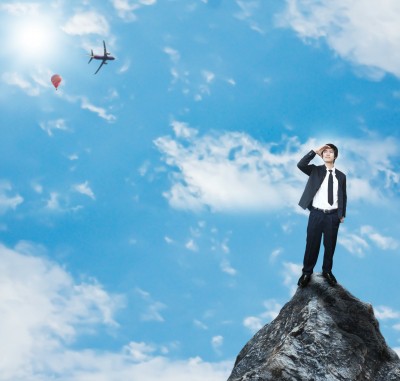 Like exercising and eating right, most business owners express to me that they know they "should" be spending more time coaching and training their team members.
When I ask why, the answer I get is "I am too busy" – but what is the real reason?
Yes, even small business owners and managers sometimes don't "do the job" (a short list from my article 10 reasons why someone doesn't do the job) —
Which one applies to your situation– why aren't you coaching your staff?
You don't know what to do / or how to do
You aren't motivated to do it (you are uncomfortable)
You think it is pointless
You believe something else is more important (after all, you do spend your time doing something else)
Let me first address 3 and 4— Coaching is not pointless and nothing else is more important to your company's success.
If you want to retain top performers and get your team working together to delight your customers and grow sales— only positive coaching for accountability (based on cascading goals) will do this.
Here are four possible solutions for the "reluctant coach" — to increase the amount of coaching and positive impact on your team:
Design and use a management rhythm— know what to say, when to say it — to clarify expectations and coach for accountability
Make conversations easy– build trusted relationships (builds on the management rhythm)
Practice and learn how to be comfortable—do it, learn from it, do it again (and keep it positive and appreciative)
**Add a layer– Develop a team leader or general manager who will be the People coach, and interact with the team daily.
(You can get updates from this person, and lead weekly team update and rocks meetings to still be active and involved with the team. Just not every day and on every issue.)
(**This is also how you grow the team to stop relying on your daily presence…)
If you are not interested in creating a better process, or learning how to do it authentically and naturally, that is just fine.
Just as long as you start developing a People coach on your team who will.