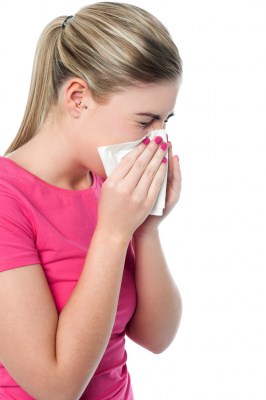 When I speak with business owners and managers, they all seem to long for this illusive state of "accountability."
Typically they mean a desire to trust that employees are doing the Right Things, and are "kept in the loop" when issues arise or things are not being done. Instead, most report that they have to keep a close eye on everyone's performance, chase people down for status updates, put out big fires  because they are not told when a tiny spark starts, and spend a whole bunch of time following up (dare I say nagging?) to get projects moving forward.
So I ask you, is your organization allergic to deadlines? (Thanks to a client for this vivid phrase). What happens when someone is given a task? Do they keep track, report back when progress is made, keep everyone updated, agree to a reasonable deadline and then meet it? How often does this happen (just one person or almost everyone)?
After a client monthly update meeting where there was no progress to report on 6 projects (again), the owner looked at me and said "is this because of me?" Sadly, yes, many managers and owners are allowing their employees to be less than accountable. In fact, many build an atmosphere where this behavior is inadvertently rewarded.
What can you do to create an "Accountability Culture?"
Focus on results
My client was having weekly status update meetings (a great start) but people came without "doing their homework" or had loads of excuses … every week. What message does this send to those that actually hit their commitments and to those that do not? People still do what is rewarded—if going above the norm to actually completed an assigned task is ignored then I might decide not to bother next time. Conversely, if I "get away with" reporting no progress every week, this rewards me as I didn't have to do anything extra.
Get specific- "Soon" is not a deadline
People do what is expected and measured. If a weekly team meeting includes assigning reasonable deadlines and then people report back that they completed the task by the deadline, this builds an organization with results focus. If one out of ten employees reports every week that "I didn't get to that" what implied feedback does the one shirking Sally get? After about 3 weeks of eyebrow raises and uncomfortable silence, Sally just might be motivated to complete her tasks so she can report back they were done on time.
Set direction and "inspect what you expect"
The first step is to set expectations (results expected and by when) and then, yes, follow up. As a manager, you should have a list of all the projects and other commitments with who is assigned to each task and a deadline for each. This provides a bird's eye view of everything promised so that you can keep track of who is doing what, and what is due this week/ month. This makes regular, routine follow-up more of a rhythm and less of a foot race.
Be flexible and solve problems
Of course, urgent requests come up and roadblocks are encountered.  Make yourself accessible and helpful to re-prioritize and re-deploy resources so that key commitments can be met as much as possible.
Recognize effort and results
Especially if you are slowing moving towards full team accountability, recognize small efforts to change and celebrate even small results achieved. Remember it takes 10 positive comments to change a behavior and 4 positive comments to maintain a current one. And be careful to not publicly criticize those that miss deadlines and targets—keep the reports factual and without judgment. Just the mere reporting that something wasn't done can be feedback enough. A good management rule to follow is the 4P's- Pound in private, praise in public.
---
Image courtesy of stockimages at FreeDigitalPhotos.net