[Resources]
Recruit & Select A-Players
Finding good people is a challenge for all employers, but especially for small business. We work with you to design and launch an ongoing, semi-automated and data-driven selection system that repeatedly attracts A-Players, yields the best candidates, and gives you the tools to know that you are making the right decision before you hire.
An ideal selection process includes these elements:
DESCRIBE YOUR "EMPLOYER BRAND"
Applicants want an employer Culture that matches their values and is a "great place to work"
Describe what makes yours different and appealing to just the Right People
SHARE A REALISTIC JOB PREVIEW
Give applicants a true picture of the job role- not just duties but responsibility, key results expected, role in decisions, key contacts
Entice "passive" employed candidates to apply because your job sounds better than theirs!
ATTRACT THE IDEAL CANDIDATE
Clearly outline the Ideal Candidate's skills and competencies so you are wooing the Right People
Fill up your inbox with Ideal Candidates who are excited about your opportunity "This is the job for me!"
EASIER, FASTER, BETTER SCREENING
Stop wading through "the pile" of too many applicants- discourage unqualified and barely interested from applying
Improve the clarity and appeal of your job posting to attract the A Players and repel the C Players
Guide to Attracting and Selecting A-Players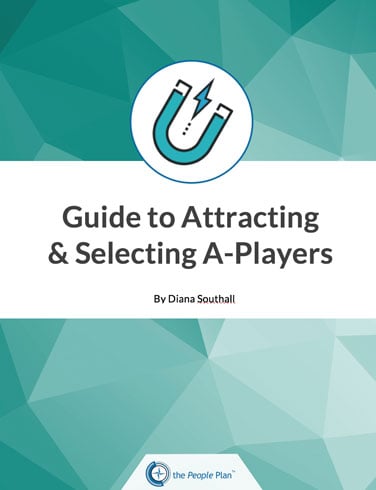 This guide outlines the ongoing, streamlined and data-driven selection system to find and attract your ideal A-Player, and use modern selection tools to know that you are making the right decision before you hire.
[Guide publication date: November 2017]
Template: A Player Attractor Job Posting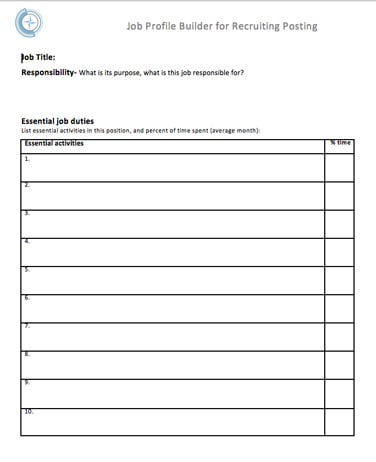 Get a flood of qualified and interested A Player applicants with a targeted job posting that stands out! Appeal to the Right People by featuring what makes your job different, and save time by discouraging the unqualified.
[Watch the Recorded Training]
Recruit & Select with the "A-Player Attractor" System

RECRUITING & SELECTING "A-PLAYERS"
WHEN: Watch now
Watch this recorded training by Diana Southall to learn how to :
Identify the A-Player Profile: Do you want a team with all A players? You have to know how to scout for talent.
Boost your recruiting efforts to flood your inbox with great applicants
Design your 5 phase selection process to find your ideal "needle in the haystack"
Use technology to streamline your process and spend less time sorting through resumes
Learn 10x more about your candidates with inexpensive modern selection tools
"How to Build a Virtual Bench" for a continual flow of qualified applicants
Finding, attracting and selecting potential top performers is a huge challenge. Here are some popular articles to get you started in the right direction.
It's a candidates' market ... 50-90% of small businesses report "few or no qualified applicants" apply to their advertising [NFIB December 2018]. Yes we get it-- highest employment in the US in decades, lowest unemployment rates, 30 million shortage in skilled...
read more