Congratulations! Your resource is on its way to you right now. But there's one more thing before you go…
Discover the Proven 4D Method That Thousands of Businesses Are Using to Double (or 10x) Their Business
(Get your company aligned and start seeing the results you've always envisioned)
Running a business can be a challenge, especially when you have big vision and you want to grow fast, but don't know exactly where to start.
If you're ready to… 
Outline a truly differentiated strategy & growth plan to drive sustainable growth 

Attract, retain, and engage A-players with clear accountability and metrics

Optimize process to drive flawless execution, so you can handle more business smoothly, drive higher profits and "wow" customer experiences

Have consistent cash flow generated internally to fund growth operations…      
I can help. My name is Diana Southall, and I hold complimentary discovery sessions for business leaders who want to tackle the next stage of growth. 
During this brief call, you can find out if our method and proven tools can help you reach your goals, grow bigger, and scale FASTER than ever before.
Take a moment to read these statements and ask yourself, "Is this me?"
Scenario #1: You have an established and fairly profitable business but you are feeling a bit burned out because you wear too many hats and work too many hours. You are frustrated that your plans to increase revenue and profits are not working. 
Scenario #2: Business is good and you have a good competitive position, but sometimes it's  feast or famine. You are still stuck in the daily grind. You have a big vision for your business and you want to grow but don't know exactly where to start … and don't know if your finances can support it. 
Scenario #3: Marketing and sales are actually working well, however, you believe you are barely scratching the surface of what your business COULD be. You want to develop your team and managers so they can lead the next stage of growth, but they aren't ready.  
Scenario #4: Your business is growing quickly and your team is scrambling to keep the current pace and you have cash flow issues. You don't want to turn away business and want to have the team and scalable processes to take on more without sacrificing quality.
If you answered "Yes!" in response to any of these, I'd like to extend a special offer. 
Each week, I set aside a few times to speak with business owners and leaders who are looking to predictably grow their business.
If you feel like you are at a tipping point for your business and have big goals, then you owe it to yourself to discover the potential locked in your business and if it's ready for fast growth.
I offer a COMPLIMENTARY one-on-one Discovery Call, during which in 30 minutes we will:
Briefly look at your current situation- what's working and what's not

Give you insight into which of the 4 Decisions is your biggest bottleneck

A quick estimate of your current business valuation

Imagine your business potential with a high-level 3-year forecast

Identify if the Scaling Up process is a good method for your situation and vision

See if we are a fit for personality & style to continue the conversation
You're going to leave clear and confident and excited about taking your business to the next level.
If after our chat I don't think our Scaling Up process is right for your business or we can't provide at least 3x return on investment for our programs, I will point you in the right direction with other resources for you to achieve your goals.
Our Process – The 4D Method
We focus on the 4 Decisions to Scale Up Your Business and I'd love to help you discover where your business is currently, and how I can help you evolve for the future.
This is part of the proven step-by-step method used by over 40,000 businesses across the world.

By connecting every one of these aspects within your business, you create a flow throughout your company that can help your business scale, improve cash flow, and get tangible results.
If this sounds like something you'd be interested in, I am happy to chat with you! 
Please click the link below to schedule your FREE one-on-one Discovery Call to learn how you can transform your business to maximize it's value, impact and give you the fun and lifestyle you desire.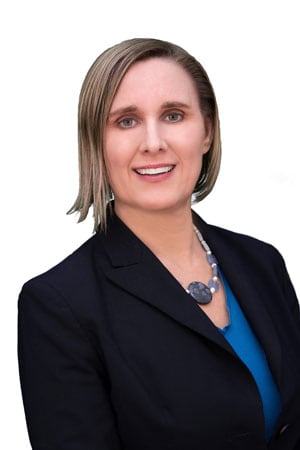 About Diana Southall:
I am a fifth-generation entrepreneur and enthusiastic supporter of business leaders. I "grew up" in our family business and worked every job from retail, warehouse, service and sales, human resource and accounting. I   experienced every possible challenge — with people, cash flow, aggressive competitors and changing customer needs—and how we could adapt and thrive.
For the last 25 years, I have been a champion of entrepreneurial excellence; a facilitator, teacher, coach and trusted advisor. 
I coach owners and leadership teams of growing organizations to align their teams around plans that drive business goals and get results. I am a "get-it-done" catalyst for building performance cultures and developing management teams. I bring strategic thinking and the ability to cascading the right plans, metrics and messaging down to teams, so they understand and want to work together to achieve them.
I understand the pains and the "brain" of entrepreneurs and also understand what your team wants and how to give it to them. I am pro-business and pro-worker and pro-customer—and want to help you achieve collaborative solutions where all three win.
My BHAG (Big Hairy Audacious Goal) is to double the revenue and profits of 100 businesses and have 20 on the Inc 5000 list (10x growth in 3 years).
I am a trained Scaling Up/Gazelles business coach, one of 180 coaches globally who apply a proven method to achieve fast-growth in high-potential small and mid-sized businesses.