Guide to Building Your Team: Right People, Right Jobs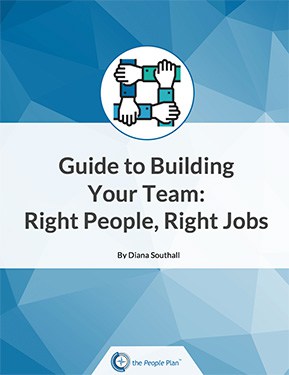 This guide outlines the process to ensure each person is motivated and excited to work on the Right Things. Learn how to determine if you have the Right People, and ways to evaluate someone's Job Fit and maximize performance. Understand why your efforts at motivating or training a low performer may not be working, and what to do before you can hold people accountable.
Guide to Coaching: Accountability & High Performance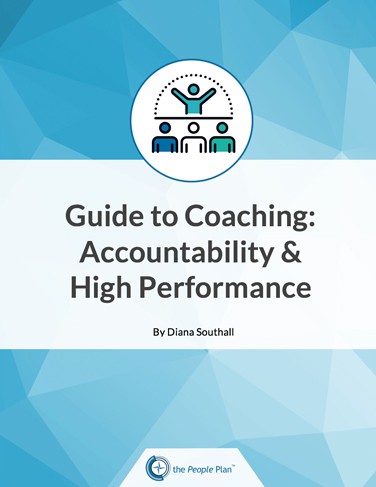 This guide outlines how managers can build coaching and recognition into their weekly routine, to hold people accountable in a positive effective way. This process creates an environment where performance is clear, expected, recognized and rewarded.
Guide to the Small Business Owner's Role: Design & Roadmap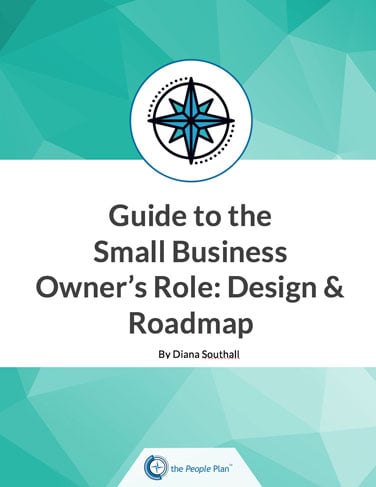 To build a business that "works for you" rather than relying on your daily involvement, you need a strategic "Owner's Plan." This guide walks you through the steps to discover your ideal role, outline the roles of your current team, and how to create a roadmap to building a team of key people you trust to run your daily operations.
[Guide Publication Date:  Summer 2021]
Guide to Dashboards: Tracking Results & Linking to Rewards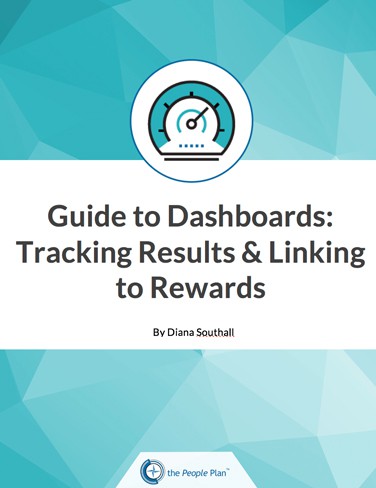 This guide outlines how to use dashboards as a tool to monitor and improve your business, and to make better business decisions. Learn how your key business metrics can be cascaded down to departments and individuals, as a foundation for coaching, accountability and quarterly to long-term planning.
[Guide publication date: Spring 2021]
Guide to Attracting and Selecting A-Players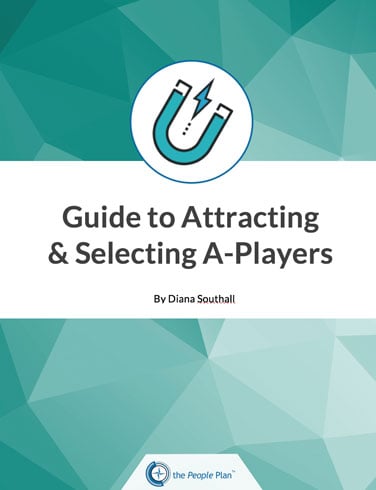 This guide outlines the ongoing, streamlined and data-driven selection system to find and attract your ideal A-Player,  and use modern selection tools to know that you are making the right decision before you hire.
[Guide publication date:  Spring 2021]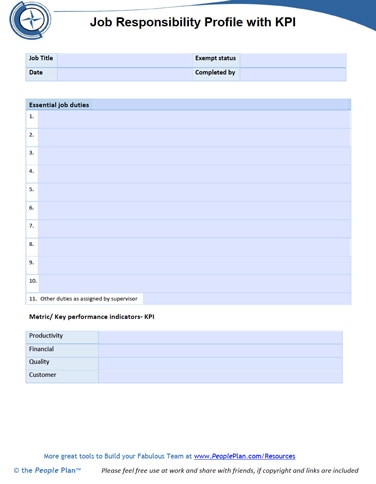 Template: Job Responsibility Profile
You can't hold your People accountable if you aren't clear on their role and responsibility. Use this template to clarify their job activities, key performance indicators, and the expected results!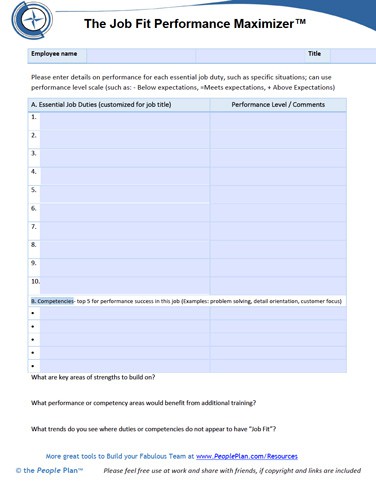 Template: Job Fit Maximizer
Use this two-page template to finally identify the real cause of performance gaps, and jointly create a performance turn-around plan.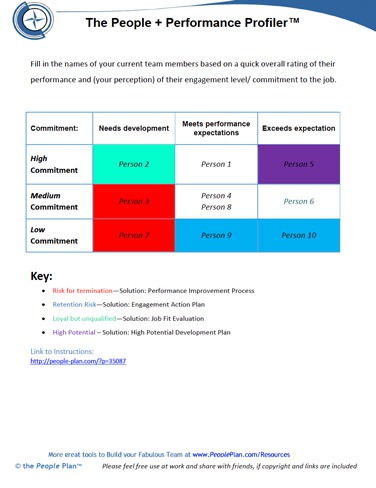 Template: The People + Performance Profiler
Map your team's strengths and create a blueprint to coach for maximum performance.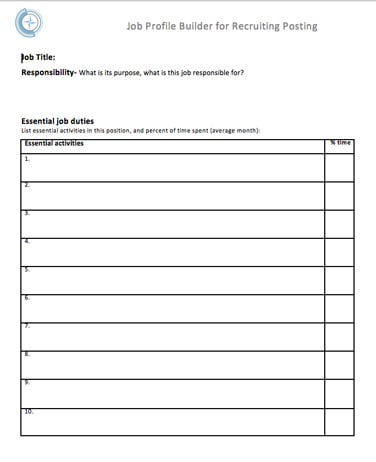 Template: A Player Attractor Job Posting
Get a flood of qualified and interested A Player applicants with a targeted job posting that stands out! Appeal to the Right People by featuring what makes your job different, and save time by discouraging the unqualified.
Learn More In Our Free Training Sessions

Live Webinar Wednesdays- Coming Summer 2021
Join People Plan creator Diana Southall live as she shares step-by-step actions you can use to engage your employees, coach and hold them accountable, and get them working on the right things to move your business forward. Stay the whole hour for questions and answers!
Free training in information-packed 30 minute sessions, on select Wednesdays at 12 pm am [eastern]. 
Summer 2021- these will be live Q&A sessions with panels of small business experts, via Zoom.

Recorded Webinar: 9 Steps to a Trusted Accountable Team
Watch this 32 minute recorded webinar by People Plan creator Diana Southall to learn the 4 elements to create your trusted team, for a growing business on autopilot.
Diana shares step-by-step actions you can take to Build, Coach, Engage and Reward your employees, get them working on the right things, so you can find focus, freedom and financial success as you move your business forward.