Free Small Business Video Course
Build a Trusted Fabulous Team…To Run and Grow Your Business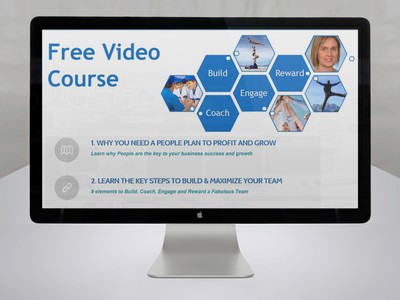 Learn how to Build, Coach, Engage and Reward your Team:
Build From C players to a fabulous team of A players who work together
Coach From dealing with fires, chaos and drama to a confidently coach your team with ease
From hiring hands to Engaging people to contribute their heads and heart
Reward and retain top performers with what they crave- challenging work and opportunities
Create a simple effective management rhythm to track, coach, and improve business results
So that you have the money, time and freedom to focus on doing what you love!
ENTER YOUR EMAIL TO SIGN UP
"Join me to learn how to create a work environment where employees are excited about their jobs and work together as a team to achieve business results!"
Diana Southall
Creator of the People Plan
FREE Video Course Outline
Videos are about 15 minutes long– watch all at once or get weekly reminders.
So take an afternoon break, grab a beverage (and a snack), and join me to learn about how a Fabulous Team is possible at your organization!