Your business is unique and your team is unique.
You need a roadmap and a People Plan™ that can be customized for culture, your business, and your dreams.
Hear from some of our clients how we guided them through the process of growing their business with a Fabulous Team.
Diana Southall is my "People Angel!" I needed to re-build my seasonal customer service team in a hurry. She introduced my manager to the People Plan toolkit, and he was able to quickly select and train several team members to complement our best people. My manager was able to identify and bring me A candidates, so I only had to be involved in the final decision. She also coached my manager to train an assistant manager, so that I could finally get out of the day to day retail management.

We used to struggle with finding and keeping top Pilates instructors. I used the People Plan toolkit to help me identify the ideal characteristics of Pilates instructor, to select and train fitness enthusiasts to become Pilates certified. Diana helped us create an apprentice program to select people who would be great trainers and then systematically train them on with an in-house certification process. I found the performance evaluation and discussion tools to be very helpful so that I can continually build the skill set of my team. This process has transformed my business as I now run it, not just work in in!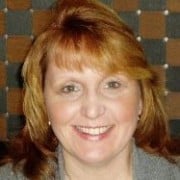 We used the People Plan toolkit to evaluate our customer service department staff for job fit, to create new work teams, and select and train one person on each team to become a team leader.
The process was easy to use and provided a clear system for our Operations Manager to implement and learned it quickly. He was able to have positive conversations with team members about their new roles, and to create an individual training plan for each one to grow into their new positions.
After one month the new team setup worked so well our sales increased 20%!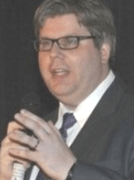 Thanks to the People Plan and Diana's counsel, our small organization has created an ongoing system of feedback and dialogue between supervisors and employees. We have also moved from outdated job profiles with no established performance indicators, to thorough job profiles with clear, measurable expectations. All of this work is helping us to move toward a performance culture in which good work is recognized and rewarded, while poor performance is corrected.